FALL OPEN HOUSE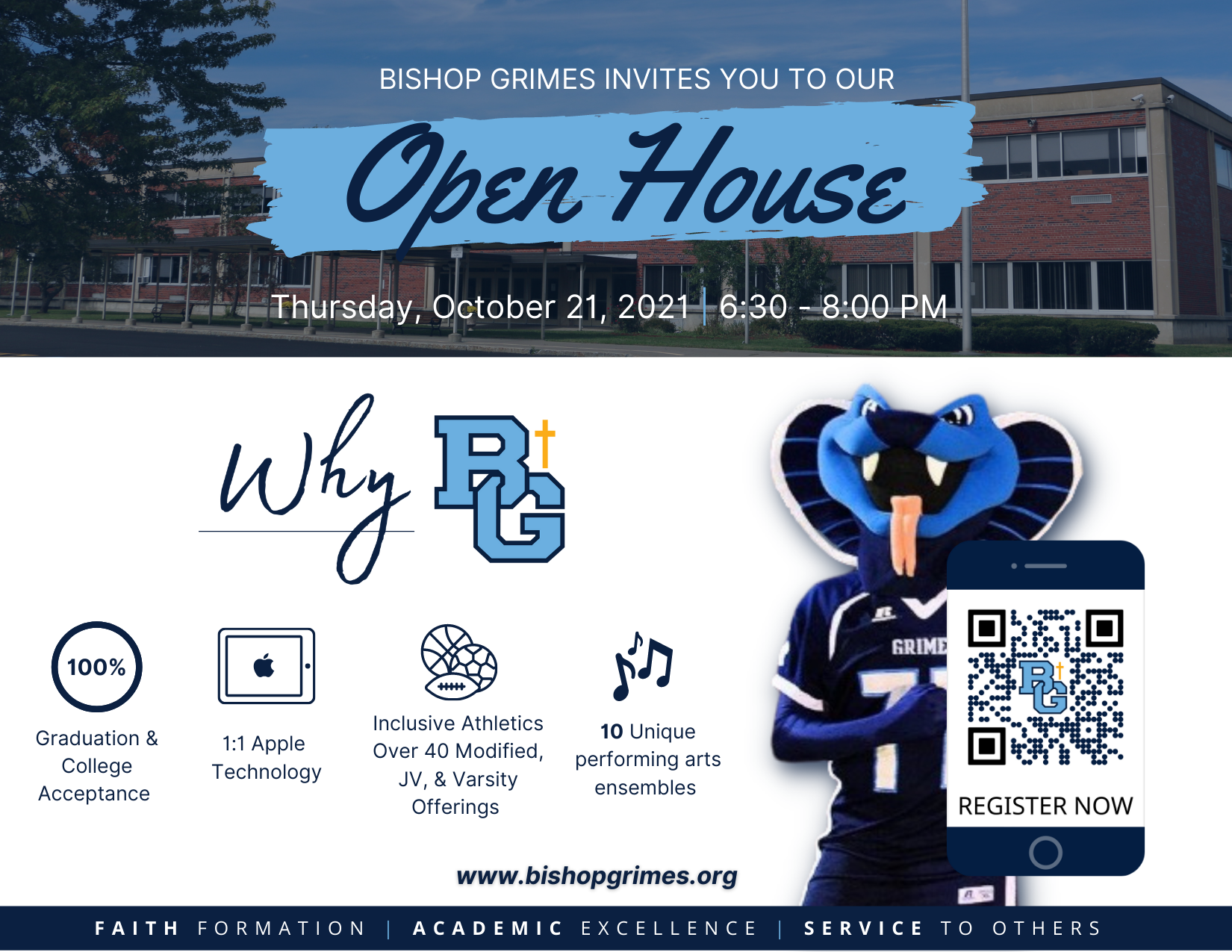 Open House Thursday, October 21st, 2021 at 6:30 PM. (RSVP recommended, walk-ins welcome. Doors open to register at 6:15PM)
Bishop Grimes encourages all prospective students and their families to attend our Fall Open House to discover the wealth of rigorous academic programs and extracurricular opportunities we have to offer.
For over 50 years, Bishop Grimes has provided an outstanding Catholic education in a supportive environment that supports students' holistic wellness, and wherein Christ is our purpose, Christ is our focus, and Christ is our model.
For more information, please contact our Director of Admissions & Enrollment, Sue Collins, at (315) 314-7157 or at scollins@syrdiocese.org.