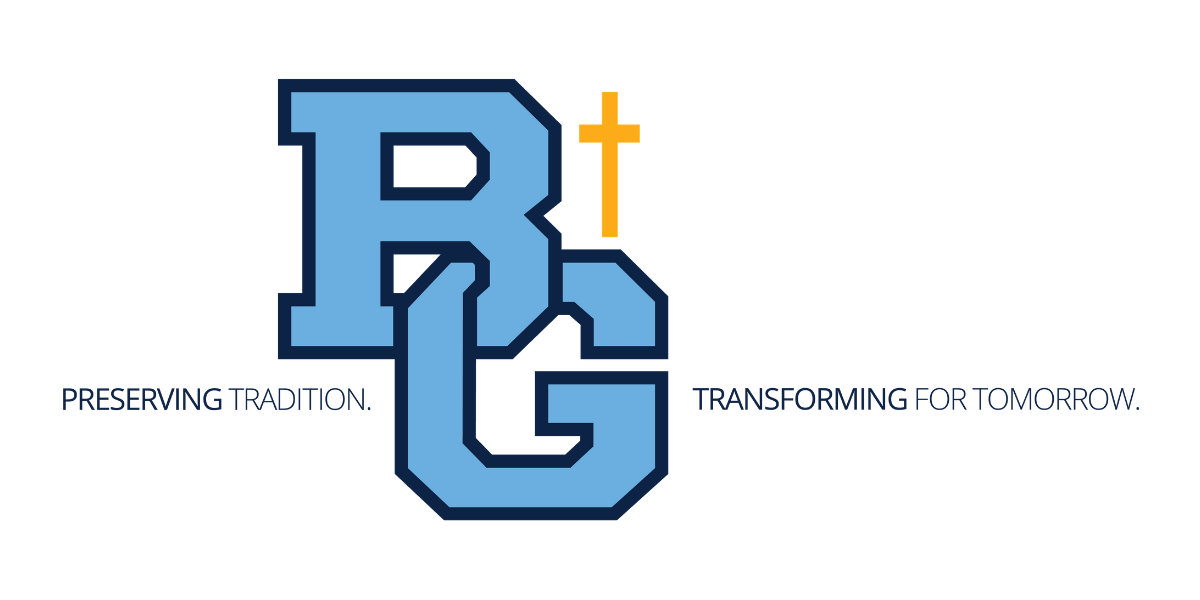 Established in 1966, Bishop Grimes is a private, not-for-profit, Roman Catholic Jr./Sr. High School located in East Syracuse, New York. The school is named after the second Bishop of Syracuse, John Grimes.
Originally, the school was staffed by members of the Marist Fathers, priests from the Syracuse Diocese, sisters of Saint Joseph of Carondelet, and by lay teachers. Today, the school is governed by a Board of Trustees comprised of community leaders, alumni, and clergy. The Board of Trustees, administration, faculty, staff, and coaches are dedicated to carrying out the school's mission by providing a rigorous, high-quality, Catholic educational experience.
Initially built to educate students in grades 9-12, the school presently serves the needs of students in grades 7-12. Historically, Bishop Grimes has educated students from nearly every public school district in Onondaga County and every Catholic parish in Central New York. Today, Bishop Grimes also serves students in Oswego County. Students come from numerous cultural and religious traditions, and the school welcomes students from countries around the world. Current and past students have come from Egypt, Guatemala, Philippines, Thailand, Greece, Congo, Italy, Canada, Korea, France, Bahrain, Russia, the Netherlands, South Korea, the Gambia, Sudan, Vietnam, India, Japan, Pakistan, China, and Poland.
Bishop Grimes has been recognized as one of the Top 50 Catholic High Schools in the USA by the Cardinal Newman Society based on excellence in academics, Catholic identity, and civic education.
Today, the school is accredited by the Middle States Association of Colleges and Schools, which recognizes Bishop Grimes' dedication to providing educational excellence in a faith-based environment within a culture of continuous improvement. Bishop Grimes seeks to prepare young men and women for college, career, and life within the context of the Catholic faith.
Bishop Grimes offers a full New York State Regents curriculum, honors, and Advanced Placement courses, as well as courses in theology, business, technology, music, and art. Bishop Grimes students have the opportunity to participate in college-level courses through an exclusive partnership with Le Moyne College.
The infrastructure at Bishop Grimes is designed to support high-quality education by providing students with access to cutting edge technology. Bishop Grimes is a 1:1 Apple Education environment, first of its kind for CNY Private Schools. Every student is provided an iPad and every classroom is equipped with a 70" 4K TV and a 4K Apple TV, partnering with Apple Classroom to provide an enhanced classroom experience allowing for collaboration and accessibility for all students. Our students also have access to a closed-circuit television station, BGTV, where students have the opportunity to explore broadcast production and digital video editing.
Admission to Bishop Grimes Jr./Sr. High School is open to families who are registered members of a Roman Catholic parish, as well as students coming from different faith traditions that are ready and open to learning about and respect the Catholic faith.
100% of students graduating from Bishop Grimes has both a 100% graduation and college acceptance rate. Last year, members of the class of 2020 earned over $5.3 million in college scholarships. Collectively, the student body completed 8,902 hours of community service.
The Bishop Grimes community consists of more than 5,000 alumni many of whom are leaders in their fields of employment.