UPCOMING PERFORMANCES:

EVENT: Shrek The Musical
DATE(S): April 1 & 2, 2022
TIME: 7:00 PM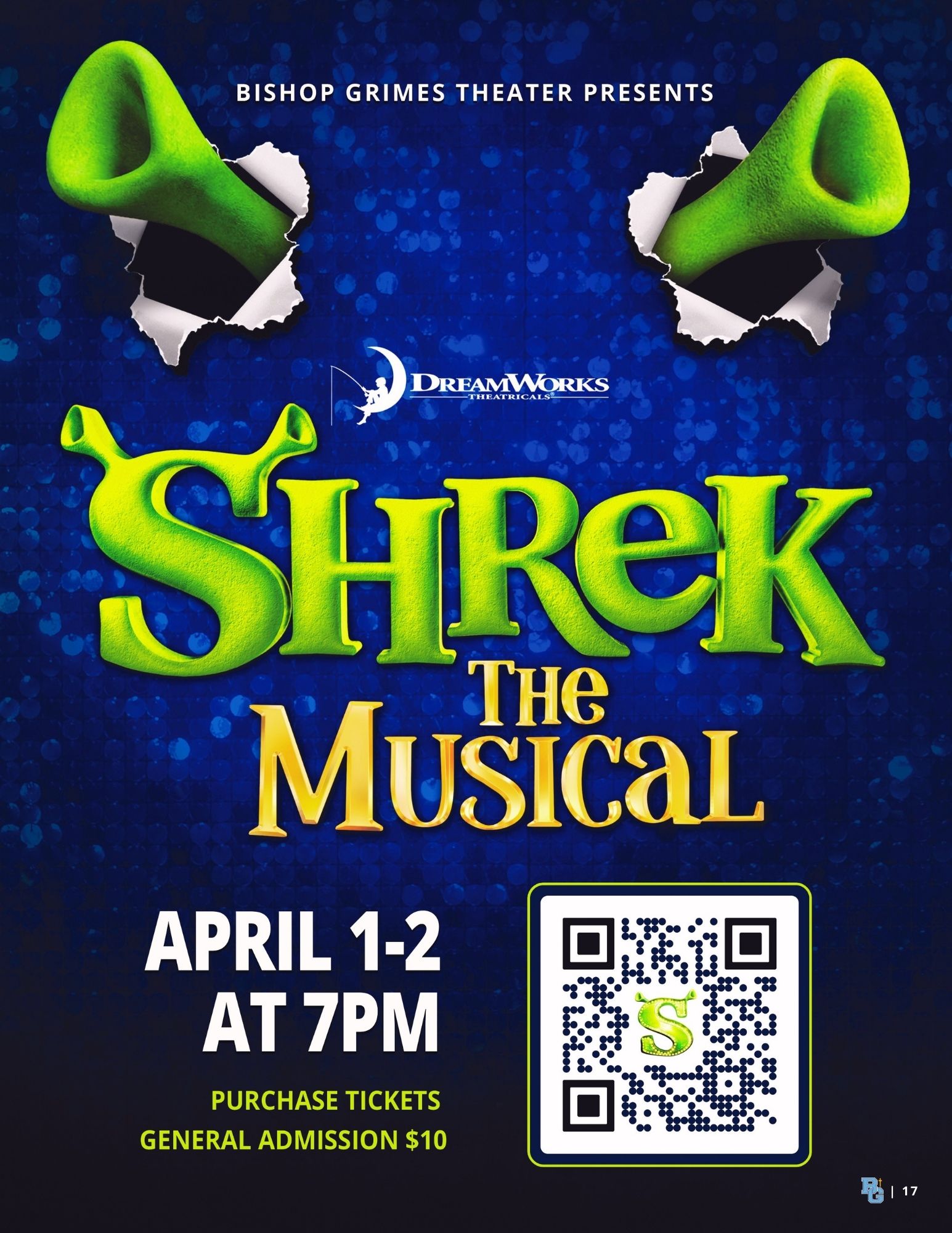 *SHREK THE MUSICAL is presented through special arrangement with Music Theatre International (MTI). All authorized performance materials are also supplied by MTI. www.mtishows.com
Based on the Oscar-winning DreamWorks Animation film, Shrek The Musical is a Tony Award-winning fairy tale adventure, featuring all new songs from Jeanine Tesori (Thoroughly Modern Millie; Caroline, or Change) and a sidesplitting book by David Lindsay-Abaire. Shrek brings all the beloved characters you know from the film to life on stage and proves there's more to the story than meets the ears.
Once upon a time, there was a little ogre named Shrek.... And thus begins the tale of an unlikely hero who finds himself on a life-changing journey alongside a wisecracking Donkey and a feisty princess who resists her rescue. Throw in a short-tempered bad guy, a cookie with an attitude and over a dozen other fairy tale misfits, and you've got the kind of mess that calls for a real hero. Luckily, there's one on hand... and his name is Shrek.
Shrek presents a treasure trove of creative opportunities, including costumes, sets, puppets (there is a fire-breathing dragon after all) and more! Irreverently fun for the whole family, Shrek proves that beauty is truly in the eye of the ogre.
---

PAST PERFORMANCES:

EVENT: Back on Broadway Cabaret
DATE(S): November 5-6, 2021
TIME: 7:00 PM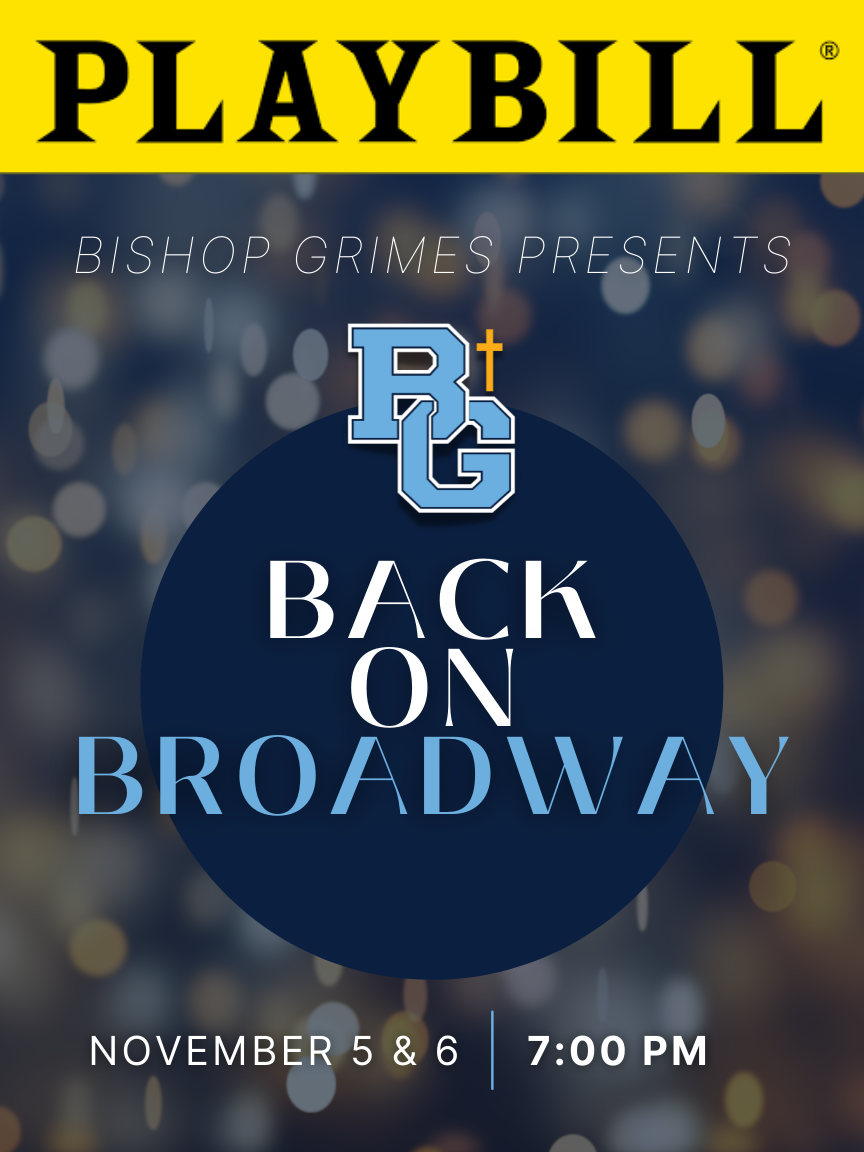 The members of the Bishop Grimes Theater program are pleased to be able to present this year's Fall Cabaret, "Back On Broadway!" Our talented directors, student performers, and crew members have worked very hard to prepare a memorable cabaret experience for audience members, whether in person or virtually. The show will take place on Friday, November 5th and Saturday, November 6th at 7pm. The Bishop Grimes Theater program relies heavily on the generosity of its supporters to make shows like this possible. The cost for attending is $10 for non-Bishop Grimes student or adult and $5 for current Bishop Grimes students.