From Our Development Director
WELCOME HOME!
My name is Gracie Thorpe and I've been the Director of Development and Alumni Relations since August 2023. After earning my undergraduate degree in New Media & Digital Arts from Saint Michael's College in Burlington, VT, I relocated to Syracuse, NY via my participation with the Jesuit Volunteer Corp., a post-grad year of service. My career has been spent serving the Central New York Community through my work with various local and national non-profits.
Outside of the office, I serve as the Communications Chair and President of the Association Fundraising Professionals Central New York Chapter and as a volunteer Coach with Fleet Feet Running Club.
I am very fortunate to join the Bishop Grimes Family and work shoulder to shoulder with the wonderful BG community. I can say with confidence that we are surrounded by the best people with the biggest hearts. Here at Bishop Grimes, we are able to help students grow spiritually, academically, and socially. We do this with the support of Alumni and donors like you. When you donate to Bishop Grimes, you donate more than money - you provide an opportunity for students to thrive. I'm grateful to be a part of the Bishop Grimes Community.
Gracie Thorpe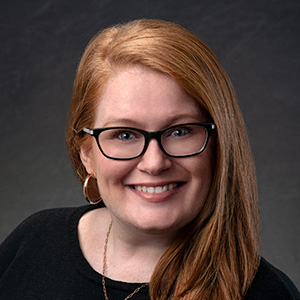 Director of Development & Alumni Relations
Telephone: (315) 314-7157